RAKSA iDet – a unique device at your service.Detects bugs, hidden cameras, tracking beacons and informs you instantly.
Miniature dimensions, soundless signal — nobody is aware you have been informed.
Don't let others penetrate your business and private life.
RAKSA iDet Selective RF Detector can be used to detect and locate in near field a wide variety of digital, analogue and wideband surveillance devices.
RAKSA iDet detects:
cellular phones of GSM 850/ 900E/1800/1900, UMTS 850/ 900/1800/1900/2100 (3G), CDMA 450 (A-H)/800/1900 standards;
cordless DECT phones;
Bluetooth and Wi-Fi devices;
wireless video cameras;
radio transmitters with analog modulation (AM, FM, PM);
radio transmitters with digital modulation and continuous carrier (FSK, PSK, etc.);
 radio transmitters with wideband modulation up to 10 MHz bandwidth.
RAKSA iDet Selective RF Detector is a superheterodyne receiver with low IF and frequency synthesizer. Scanning and analyzing cycle period is 1.0-1.5 sec. RAKSA iDet can operate within guard, sweep, search, difference search modes and monitoring of digital signals.
---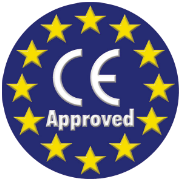 Special Features:
 signal detection against the background interference
high speed of scanning and analyzing
detection of digital, analog and wideband signals
adaptation to the background noise in Monitoring Mode
difference search mode
audio monitoring through the built-in speaker
signals frequency and level measurement
alarm events log
silent alert signal (vibration mode)
no need for external antenna
interface languages: Deutsch, English, Espanol, Francais, Italiano, Русский
Order number: EMJS1000 Raksa iDet RF detector